Black and White Alpaca Blanket, Queen
Discover the perfect blend of comfort and style with our Queen-sized Alpaca Blanket. Made from a luxurious mix of 40% Alpaca wool, 40% Sheep Wool, and 20% Acrylic, this blanket is not just a cozy addition to your home but also a piece of art. Artisan made in Ecuador, it features a striking Black and White indigenous geometric pattern that adds a touch of elegance to any room.
Like the much-loved merino wool blankets, our Alpaca Blankets boast a quick-drying feature. You'll find it almost completely dry and ready to snuggle in again right after the wash cycle ends. What makes this blanket truly special is its two-sided design. One side showcases a lighter color, offering an extra layer of softness, while the darker side presents a bolder look.
But there's warmth in its purpose too. With every Alpaca Blanket you purchase, we donate another to someone experiencing homelessness. This high-quality blanket is not just warm and quick to dry; its refined appearance imparts a sense of dignity.
Wrap yourself in the luxury of our Alpaca Blanket, and share the warmth with those in need.
Measurements
Return Policies

We offer a 30 day money back guarantee. If you are unsatisfied with your purchase for any reason, you can return it 30 days from purchase.
Shipping

All of our shippers are volunteers to ensure that maximum profit is dedicated to the social project. The shipping costs are already built into the price. There will be no additional charges for shipping.
Fair Wages +

Reincorporated NFP is a non-profit retailer. This project not only pays the artisans above the average rate for their work, but the profits from these products go towards improving the quality of life of the artisans and the people around them.
Project
More About BOGO Blankets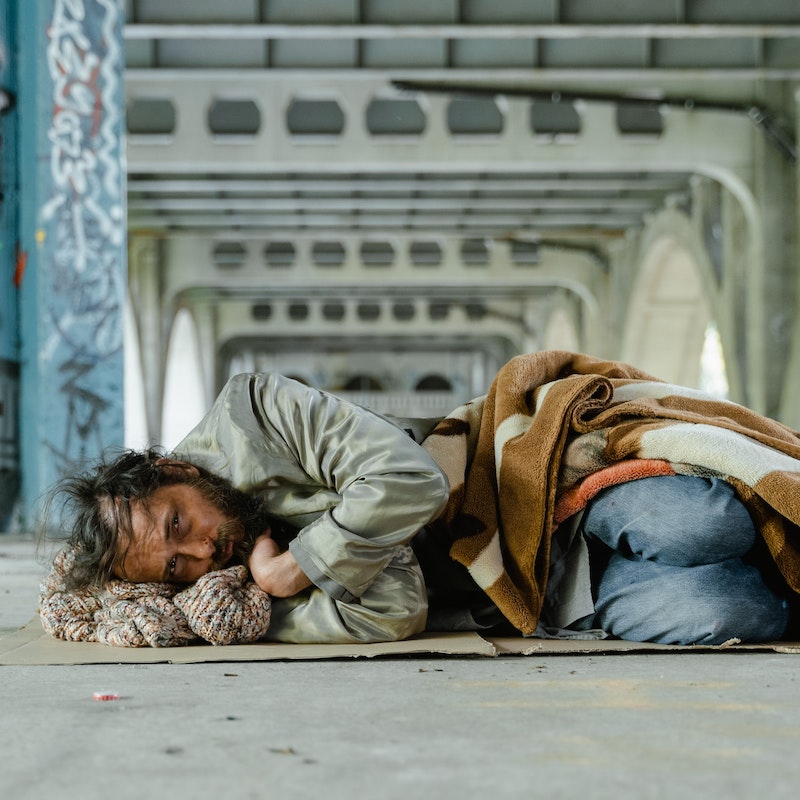 BOGO stands for buy one GIVE one. Every time you buy one of our cozy blankets, we donate another to a person experiencing homelessness. This gesture is about more than just warmth; it's about dignity. We believe in providing high-quality, beautiful blankets to those in need, demonstrating that small acts can have a big impact.

Join us in spreading warmth and dignity. Each blanket you purchase makes a real difference. To learn more click here>>>.