This beginner's weaving kit makes a great gift for adults or kids. The kit includes a small, simple frame loom constructed from date palm fronds, five small butterflies of varying colors of our local North-African yarn, and a needle in a canvas bag. This kit is handmade from natural materials and pure wool yarn, so weaving on this loom is a rustic, tactile experience.
With your purchase you'll receive a link to a VIDEO with all the instructions you'll need to assemble your loom and weave your first project!
Measurements
Return Policies

We offer a 30 day money back guarantee. If you are unsatisfied with your purchase for any reason, you can return it 30 days from purchase.
Shipping

All of our shippers are volunteers to ensure that maximum profit is dedicated to the social project. The shipping costs are already built into the price. There will be no additional charges for shipping.
Fair Wages +

Reincorporated NFP is a non-profit retailer. This project not only pays the artisans above the average rate for their work, but the profits from these products go towards improving the quality of life of the artisans and the people around them.
Project
More About Woven With Hope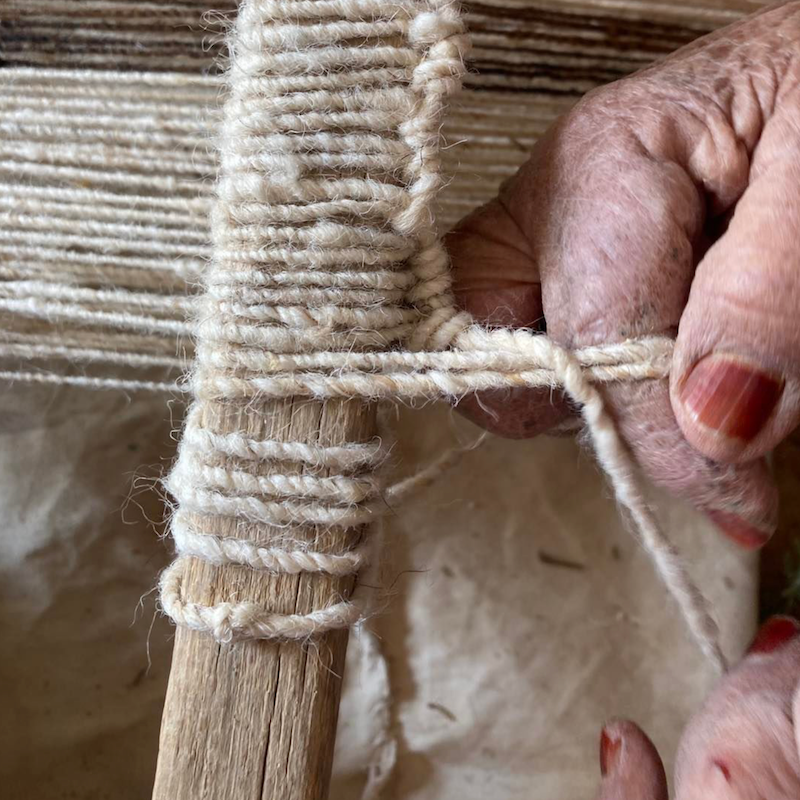 We work to empower our Arab artisan partners by providing them with training and employment in weaving and leathercraft. Our business is primarily focused on Arab women who weave from their homes; this craft was a part of their ancestral heritage but had disappeared among this tribe. Your purchase directly supports this work and enables our artisans to earn an income in a culture with few employment opportunities for women. Learn more here.