Melody Convertible Necklace
Crystal silver shade Swarovski crystal; rhodium plating; 42" total length. MSRP $89
Return Policies

We offer a 30 day money back guarantee. If you are unsatisfied with your purchase for any reason, you can return it 30 days from purchase.
Shipping

All of our shippers are volunteers to ensure that maximum profit is dedicated to the social project. The shipping costs are already built into the price. There will be no additional charges for shipping.
Fair Wages +

Reincorporated NFP is a non-profit retailer. This project not only pays the artisans above the average rate for their work, but the profits from these products go towards improving the quality of life of the artisans and the people around them.
Social Impact
Image with text
More About Crystals for Care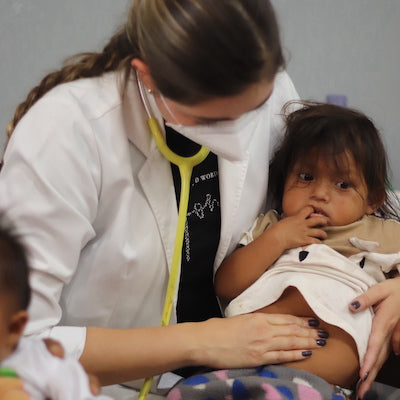 Crystals for Care items were donated to Reincorporated by a private donor to sell with the intention of using the profits to help fund medical care for those living in extreme poverty. Each Crystal of Care item was made by Touchstone Crystal by Swarovski; all items are new and in original packaging, being sold at a discounted price. 
Profits from these products help to fund Reincorporated sponsored medical campaigns in underserved communities throughout Medellin, Colombia.